AC High Voltage Spark Tester
AC High Voltage Spark Tester
With the active support of our diligent professionals, we are counted as the pioneer manufacturer and exporter of AC High Voltage Spark Tester. Manufactured from high-end quality materials and components, these spark testers can be oil cooled or air cooled depending upon the output current. Widely used for checking the quality of PVC coated wires during making, our AC High Voltage Spark Tester is appreciated among our clients for their compact size, high efficiency and easy operation.
Further Details:

'RE' manufactures single phase and three continuous variable AC High Voltage Spark Tester from 2 amperes to 2000 amperes. These AC High Voltage Spark Tester .
The output voltage is varied or controlled manually or automatically through electric motor.
Special Features
Guaranteed for one year against manufacturing defects
Sufficient after sales service
Brief Technical Details
'RE' Variac Continuously Variable AC High Voltage Spark Tester usually form part of system in which other components such as transformers, Rectifier, Power supplies etc. They are used as power components. 'RE' Variac Engineers are well experienced in such applications and are always available for consultation to prospective users.
The proportion between iron section and copper turns is such that at the maximum AC applied voltage maximum NO Load current is within 5%
The insulation of the wire over one face is removed the output is taken between one end and the brush arm. The moving Brush contacts the next turn before it breaks away from the previous turn, thus, there is no interruption in output voltage.
'RE' Variac is designed to Boost the Output, Voltage from 12% to 43% than the input voltage.
Three single phase units are connected in start for 3 phase four wire system. The brush arms are moved by a common shaft and the start point is connected to the neutral of the system. A three phase voltage variable from zero to 470V is obtained, if the input voltage is 415V in case of single phase 270V is obtained if input is 240V.. Custom made capacities can be manufactured and as yet the manufacturing range covers upto 2000 Amperes in three phase.
Optional
'RE' Variacs are available with motor drive. The type of motor used for driving is specially made for this application. It is 240 V AC motor operating with speed of 60 RPM synchronous at 50Hz. It is instantly reversible and can be stopped without overrun. It speed depends on frequency i.e. 60 RPM at 50 Hz supply. The desired speed is obtained by convenient by gearing. It starts stops & reverses instantly. It is ideal for automatic voltage control through electronic system.
It can be stalled indefinitely without over heating.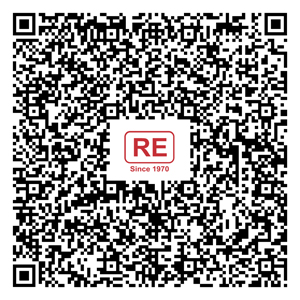 RECTIFIERS & ELECTRONICS PVT. LTD.
10/3, DLF Industrial Area, Moti Nagar, New Delhi - 110015, India
Phone :+918286086347
Fax :91-11-25438460/41425853
Mr. Manish Arora (Director)
Mobile :+918286086347