AC high Voltage Tester
Backed by advanced infrastructure and expert engineers, we are known as one of the pioneer manufacturers and suppliers of AC high Voltage Tester. To manufacture these test sets in compliance with industrial standards, we source certified quality of components and materials from reliable vendor base. Highly appreciated among our clients for their sturdy structure, high frequency oscillator circuit and excellent durability, these test sets are highly demanded by electrical industries. Our AC high Voltage Tester is broadly used to inspect the quality of Ac Gigh voltage test set during manufacturing.
Further Details:
Are designed for checking the quality during manufacturing at shop floor. These AC Gigh Voltage Tester is passed through brass ball chains which carry high voltage. If any pin hole comes in PVC, a spark develops and electro magnetic counter counts the fault. The spark tester is necessary for every cable manufacturing unit.
The equipment uses a for rising frequency to search the fault at low leakage current and signifies that as a fault, he fault is displayed to the operator by means of a visual indicator and audible. The equipment can test a variety of cable at various voltages for which KV setting & sensitivity setting is provided
The different Spark Testers manufactured are of Power Frequency (50Hz) High Frequency (500 Hz/3000Hz-5000Hz.)
The Power Frequency Spark Tester is a Conventional Spark tester, being used by wire and cable manufacturers, since the start of cable manufacturing. These spark testers hold the efficiency gradient of approximately 85%. They leave a burn mark on the cable/wire at the point of fault, which makes it easier to locate and isolate / mend the fault.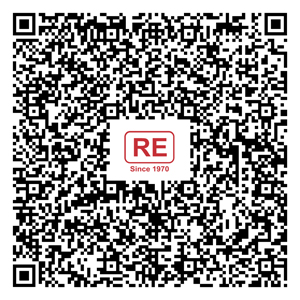 RECTIFIERS & ELECTRONICS PVT. LTD.
10/3, DLF Industrial Area, Moti Nagar, New Delhi - 110015, India
Phone :+918286086347
Fax :91-11-25438460/41425853
Mr. Manish Arora (Director)
Mobile :+918286086347