DC Portable High Voltage Tester
DC Portable High Voltage Tester
Leveraging on our well laid infrastructure and skilled professionals, we are acknowledged as the pioneer manufacturer and supplier of DC Portable High Voltage Tester. Available with digital meters for easy readability, these testers are used to check the condition of cable- leakage of underground cables at high voltage. Made using superior quality materials and components, our DC Portable High Voltage Tester is highly acknowledged across the market for its easy operation and greater accuracy.

Further Details:

The units are supplied with 5 meter long input lead and 5 meter long output lead with sockets & clips. The unit comes with digital meters for easy readability with a test terminal for zero error.
Special Features
Easy to operate
Available in 30,60,75,120,150 & 220 kV models.
High Voltage Surge protection
Multiplier circuit for better life
| Input | 220/230 Volts Single Phase 50Hz Ac supply |
| --- | --- |
| Ourtput | 10-220 kV |
| Capacity | 150-2200W |
| Cooling | Naturally air cooled |
| Control | Step less Rating- Continuous for testing duty |
| HT Cable | The equipment is supplied with cooper braided HT cable with HT plug and socket. The braiding remains on earth potentional. |
| LT Cable | For input supply five meters long 3 core cable is provided |
| Zero Start Interlocking | This is to ensure that the HT shall not actuate if the voltage control knob is not at zero position |
| Earth Interlocking | If proper earth is not connected the HT shall not actuate |
| Auto Discharging Arrangement | The equipment consists of automatic cable discharing arrangement |
| Socket | HT plug and socket has been especially developed by 'RE' with automatic earthing arrangement |
| Meters | mA meter and Volt meter are provided on HT side. The meters are fully protected against surges and spikes. |
| Over Voltage Protection | HT Automatically trips in case of output voltage exceeds the preset level |
| Surges and Spikes protection | During the testing surges or spikes are often generated due to short circuit. The equipment is fully protected against thest. |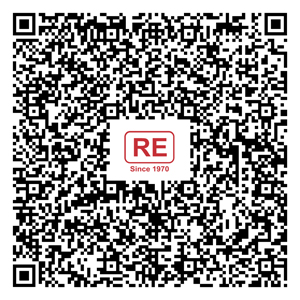 RECTIFIERS & ELECTRONICS PVT. LTD.
10/3, DLF Industrial Area, Moti Nagar, New Delhi - 110015, India
Phone :+918286086347
Fax :91-11-25438460/41425853
Mr. Manish Arora (Director)
Mobile :+918286086347