High Voltage Test Equipment
High Voltage Test Equipment
Owing to our dedicated professionals and state-of-the-art infrastructure setup, we are known as the pioneer manufacturers and exporters of High Voltage Test Equipment. Extensively used to check generators, cables & other electrical equipments in accordance with national and international specifications, these equipments are popular in the market for their sturdy structure, greater accuracy and easy operation. Embedded with condenser, variac, bleeder, transformer, filter and rectifier, our High Voltage Test Equipment is delivered to clients without any delay.
Further Details:

All the components are housed in sheet metal housing or specially designed fiber glass housing which are powder coated or painted.
Special Features
Compact size
Built-in safety arrangement for operator
Easy to operate
Efficient after sales service
Guaranteed for one year against manufacturing defects only.
Input voltage

230 or 400 volts single/two phase 50Hz AC supply

Output voltage ranges

Upto 500 kV

Capacity

Upto 1000 mA on HV side

Duty Cycle

Continuous for testing or 15 minutes at full load

Control

The unit can be manual/motorised control for voltage variation & push button controlled for HT actuation

The unit can be microprocessor based complete with on board memory, printout facility, programmable features etc

The unit can be PLC based complete with computer, HMI, memory, printer etc for operation

Metering

The metering can be provided via primary measurement, tertiary winding measurement, or via capacitive voltage divider for direct HT measurement

Termination

The negative and positive terminals are brought out on suitable insulators. Positive or negative polarity can be supplied at earth potential on request.

Protection

The unit consists of fast acting DC relay which actuates instantaneously if the testing current goes beyond the pre-set level

The HV will not acutate if variac is not at zero position (To protect the transformer against transients on HV side & to protect the operator)

Rectifier

Silicon diodes with RC network are used for rectification in bridge or doubler or multiplier or half wave circuit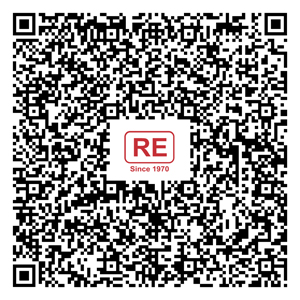 RECTIFIERS & ELECTRONICS PVT. LTD.
10/3, DLF Industrial Area, Moti Nagar, New Delhi - 110015, India
Phone :+918286086347
Fax :91-11-25438460/41425853
Mr. Manish Arora (Director)
Mobile :+918286086347