Induced Over Voltage Power Frequency Tester
Induced Over Voltage Power Frequency Tester
Induced Over Voltage Power Frequency Tester
Induced Over Voltage Test Set is used for testing the strength of insulation between turns and between other points of the transformers and for conducting NO Load and Load Tests etc as stipulated by BIS or other standard specification. For this test Double Voltage is applied across L.T. terminals for one minute and to control the magnetizing current over voltage frequency is applied.
It is and independent unit having coupled motor and Generator with Control Panel to control the motor and output voltage. Depending upon the design requirements AC or DC motors are utilized.
Special Features
No foundation required
Unit ready for use
Fine Voltage control
Short Circuit protection
Calibrated Voltage and Ampere Meter
Easy to operate complete with operator safety features
Guaranteed for one year against manufacturing defects
Sufficient after sales service
Technical Details
The control panel consists of direct on-line or Star-Delta depending upon capacity of the setup. Moving Coil Voltmeter and Ammeter are provided to indicate the output voltage and current. Frequency meter is provided to check output frequency. While for measuring input voltage and current, moving iron type meters for DC motor, DC drive is used to control/vary the frequency.
| Input voltage | 415V, 3 phase LT AC Supply/ 11 kV, 3 phase HT AC Supply |
| --- | --- |
| Output Voltage | 0-1000 V or As required/ 0-66 kV/ 0-11 kV |
| Output Frequency | Various upto 400Hz |
| Capacity | Upto 20 MVA |
| Protection | Zero Star Inter Locking, Overload Protection, Single Phasing Preventer etc. |
| Foundation | Not Required |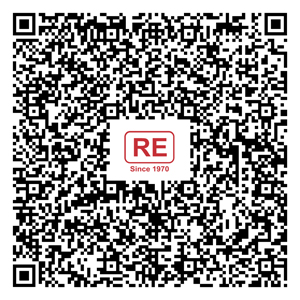 RECTIFIERS & ELECTRONICS PVT. LTD.
10/3, DLF Industrial Area, Moti Nagar, New Delhi - 110015, India
Phone :+918286086347
Fax :91-11-25438460/41425853
Mr. Manish Arora (Director)
Mobile :+918286086347