Primary Current Injection Tester
Leveraging on wide expertise and profound knowledge of the industry, we are enlisted among the well-known manufacturers and exporters of Primary Current Injection Tester. These injection test sets are made using high grade components & materials that are sourced from trusted vendor base. Broadly used for testing and calibration of heat run, CT's and Bi-metals relays, our Primary Current Injection Tester are demanded among our clients due to their easy operation, compact size and flawless result.
Further Details:

These units are air cooled/oil cooled depending upon capacity and duty cycle. Normally the primary current injection test sets are designed for 15 minutes On and 30 minutes Off duty cycle and loading transformer for continuous duty used for temperature rise test of Bus dust, Bus bar and joints, etc.
Special Feature
Special insulating paper is used for transformer winding
Guaranteed for one year against manufacturing defects
Sufficient after sales service
Brief technical details
Step down transformer

A double wound transformer is used for supplying high current at low voltage for testing

Current control

A step less Auto Transformer is used for controlling output current from Zero to Maximum

Input Voltage

230/415 Volts single/two/three phase 50Hz AC supply

Output voltage ranges

As per requirement

Output Current

Upto 25000 Amps

Capacity

Upto 500 kVA

Output Voltage Range

15 Minutes On-30 Minutes Off in case of Primary Injection Test Set and continuous in case of Loading Transformer

Termination

The output is brought out on suitable Bus Bar/Terminals

Protection

On-Off switch with fuse is provided to protect the unit against short circuit, push button to actual and cut of output overload protection

Housing

Each unit is housed in a MS sheet body, supported with angle iron frame. The oil cooled models are housed in convenient MS tank and the control panel is on the tank or as per requirements

Optional Accessories

Voltmeter

Time Interval Meter/ Timer

Rubber (HORF) cable

Zero start interlocking with by-pass switch

Computer Interface (Measurement/Control)

External Timer Arrangement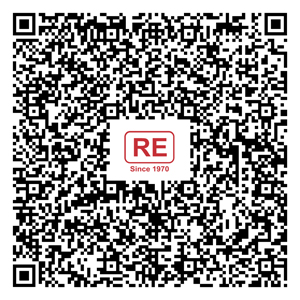 RECTIFIERS & ELECTRONICS PVT. LTD.
10/3, DLF Industrial Area, Moti Nagar, New Delhi - 110015, India
Phone :+918286086347
Fax :91-11-25438460/41425853
Mr. Manish Arora (Director)
Mobile :+918286086347